Home
>
Parts
Parts
Having sold hundreds of thousands of lathes in the last 110 years, we get numerous calls for parts from customers that inherited a lathe from their grandpa or are rebuilding or repairing one.
There are still over one hundred thousand South Bend lathes in use today and we are pleased to inform you that we have many of the parts for machines sold after 1939! In the old days, the lathes were "made to order" by us. That means almost every machine was slightly different and unique in some way. The key to ordering parts and getting the right parts is the SERIAL NUMBER of the lathe. We cannot proceed without a serial number, so please have that on hand when you contact us.
Lathes sold prior to 1929 were logged in a ledger with all the details of the machines either typed or handwritten in the ledger.
Every lathe sold between 1929 and 2008 has a serial card that may include the following information:
Date Sold
Sold To
Shipped To
Serial Number
Collet Attachment, if any
Taper Attachment, if any
And many other details.
To order genuine South Bend
parts, please click here: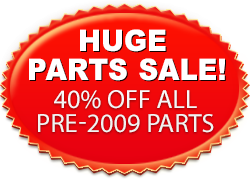 Order Parts Online
We have hundreds of thousands of these cards on hand! Previously, we sold copies of these cards for $50.00 each, but for a limited time, we are making them available for $25.00 each. This amount is not refundable. The original card will be scanned in and emailed to you. We never part with the original cards. Please order the serial number card to get the complete details of your machine.
To order your serial number card online, click here
Rows of serial number card files.
Locating the right part is important for you and for us. The process is rather manual due to the sheer volume of machines and differences between machines within the same model number. To help you understand this process better, the following takes place when you call in for parts:
After getting the serial number from you, the tech will pull out the card from one of the card cabinets and locate the catalog number and details of the machine.
The catalog number is used to locate the correct manual.
The manual is used to locate the part number.
Then, modern technology takes over and we turn to our computers to check for stock and cost.
Complications can sometimes occur, as we cannot make or supply every single part for South Bend lathes due to age and complexity. And, no, we do not sell copies of our blueprints, nor do we make them available to the public.
Rows of blueprint storage cabinets
We have contracted with Grizzly Industrial, Inc. to process all of South Bend's parts orders and we have complete oversight of this process. You will be talking to a person dedicated to our parts only. All South Bend parts will be shipped from Grizzly's centralized 50,000 sq ft parts warehouse in Springfield, Missouri.
There is a 25% restocking fee for all South Bend part orders and parts are not returnable after 20 days.
To order genuine South Bend parts, please click below
or contact us at: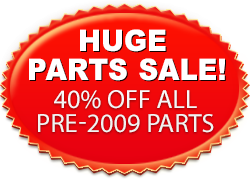 Order Parts Online
Phone: (360) 734-1540- Option 1
Fax: (417) 887-6676

Email: cs@southbendlathe.com